Product Information
ME4100-VC / MV3100-VC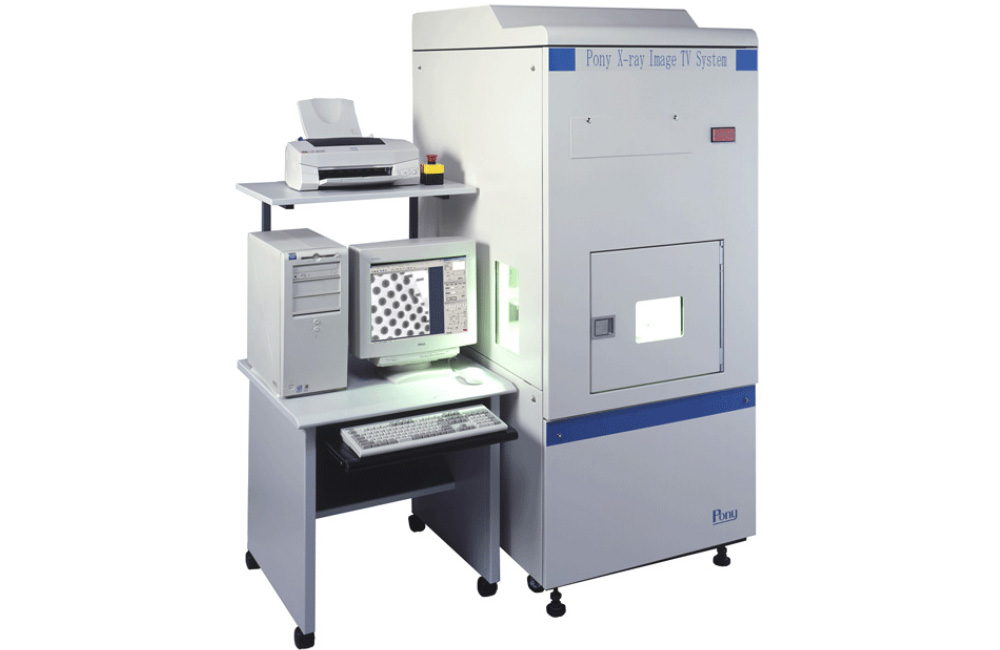 For the evaluation of BGA connection after reflow, inspection with Microfocus X-ray inspection system from angled view is becoming more of a necessity.
Inquiries
Outline
ME4100-VC has one Imaging Intensifier on top as its detector. This system comes equipped with Theta-Axis Turning Device. This helpful device turns 360 degrees in both directions, allowing inspection of a sample from various directions.
MV3100-VC on the other hand, has two Digital Flat Panel. One for the top view and the other for the angled view. Top and Angle can be switched by a simple click of a mouse button. On top of that, it does not require time consuming view point adjustment, as normal systems with inclination mechanisms do.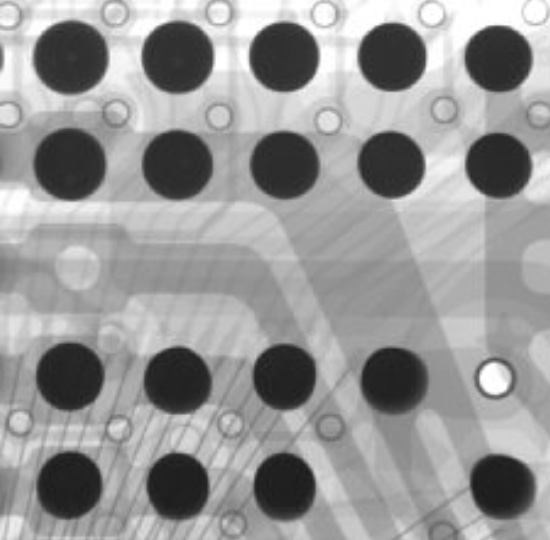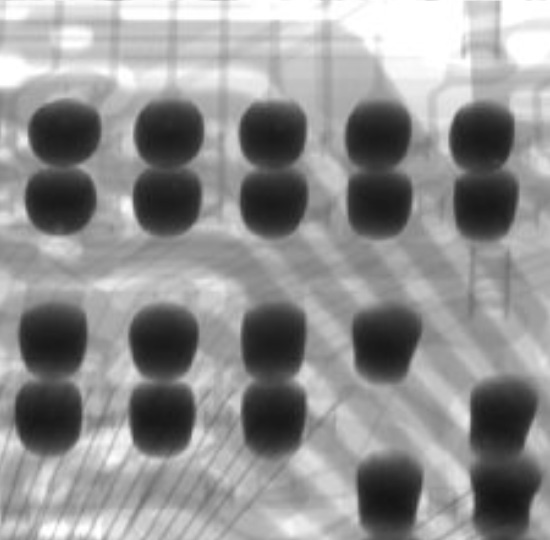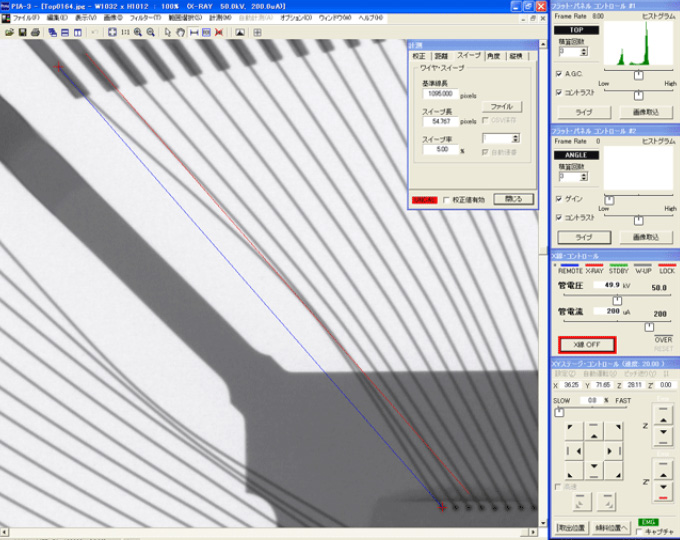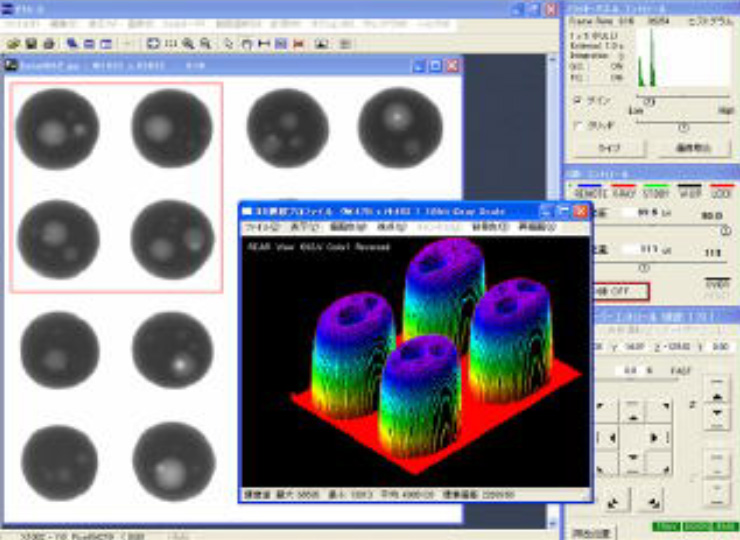 Specifications
ME4100-VC
MV3100-VC
X-ray Generator
Max. Tube Voltage
Max. Tube Current
100kV / 0.25mA
Max. Output
10W
Warm Up
Automatic
X-ray Control
PC
X-ray Detectors
(Digital Flat Panel)
# of Detectors
1 (Top)
2 (Top & Angle)
Panel Type
Imaging Intensifier
CMOS DFP
Effective Area
2-4 in. changeable
52.8 x 52.8mm
Geometric
Magnification
about 84 times
Total Pixels
about 0.38M Pixels
about 1M Pixels
Output Resolution
8 bit : 256 grayscale
12 bit (Digital) : 4096 grayscale
PIA-Soft CS
PC / OS
Windows XP
Display
17 in.
19 in.
Image Processing
Filtering (Integration, Contrast Enhancement, Edge Enhancement, etc...), Histogram, LUT Operation, (B/W Inverse, Gamma Correction, etc...), Image Rotation, Zoom-In/Out, Duplicate Image, and Insert Text
Image
Measurement
Void Measurement, Wire Sweep Rate, Length Meas., Brightness Meas., 3D Luminance Profile
Sample Scanner
Scanner Control
Automatic and Manual Scanning
X-Y-Z axis Stroke
300 x 300 x 680mm
300 x 230 x 680mm
Theta-Axis
Turning Device
360 degrees
in both directions
N/A
Shielding Box
X-ray Leakage
less than 1uSv/h
Interlock*
Equipped
Size
W790 x D1045 x H1775mm
Weight
about 750kg
Power Source
AC50/60Hz 100V 10A
This system is equipped with interlock mechanism, to protect the operator from unintended irradiation.
Specifications above may be changed without prior notice.
When the system is exported to foreign countries, Japanese Government may require exporting license.
System specifications: including configuration, X-ray generator, X-ray detector, and Irradiation Box may be upgraded upon user`s request.
PIA-Soft is a trademark of PONY INDUSTRY CO., LTD. All other products are trademarks and registered trademarks of their respective owners.
Feel free to make inquiries.

Please use the inquiry form for questions and inquiries.